South Georgia Private Luxury Lodging & Authentic Quail Hunting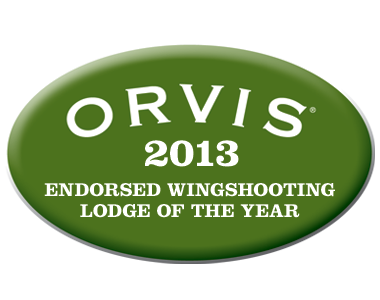 Pine Hill Plantation is a first class luxury quail hunting lodge in South Georgia. Enjoy our hidden treasure quietly tucked in the midst of wiregrass and long leaf pines – the perfect place to build lasting customer relationships that will surely enhance your business – or the perfect place to enjoy long-time family and personal relationships.
We operate much like a private plantation… we want to make this feel like your private plantation for the duration of your stay. Groups of 4 or more hunters enjoy the exclusive privacy of having just their group in their own private lodge. Your stay at our private, luxury hunting and recreation lodge can be as formal or relaxed as you like. You will be served by your private house staff whose mission is to host you in a "refined ambience – personalized for your genuine care." All meals will be served in your private dining room where you will experience the exquisite country gourmet food served by our talented staff. Fresh vegetables, cut-to-order steaks, and quail from the grill or smothered in gravy are a few main courses. Pecan pie and berry cobblers are just 2 favorite deserts. Each customer has the opportunity to customize their meals to their personal tastes by selecting in advance from our ala carte menu.
Pine Hill Plantation Luxury Hunting Lodges:
Pine Hill Manor Lodge, the grandest of the luxury lodges, is equipped with all of the amenities of home. Pine Hill Manor includes a luxurious Master's Suite, cigar/gun room with fireplace, a large comfortable great room, 2 private dining rooms and guest rooms with private bathrooms. Each hunting party that comes to Pine Hill Manor will enjoy the comfort and quality of their private traditionally-furnished Plantation Lodge which can accommodate up to 12 persons. You will not be ashamed to bring your most upscale friends and clients to Pine Hill's lodges which are arguably as nice as any private quail hunting plantation and you can trust Orvis on that!
Pine Hill Plantation's Quail Covey Lodge has many of the same features of Pine Hill Manor, but on a cozier scale of a first class cottage. Beautiful heart pine floors greet you as you enter. A master Suite, a cigar/gun room with fireplace, a large comfortable great room, a private dining room and guest rooms will allow you to relax and enjoy this exceptional Georgia hunting experience. Quail Covey Lodge can accommodate up to 10 persons.
You will wake up to the smell of fresh coffee brewing, bacon frying in a cast iron skillet, homemade biscuits in the oven and our famous grits and eggs just the way you like them. Oh, and don't forget Pine Hill's Mayhaw jelly!